COMMUNITY PARTNERS: WE BRING THE ARTS TO YOU!
Keep the arts alive! With the help of our wonderful community partners, we are excited to be keeping the arts alive! Celebrate the Arts with our childrens performances (featuring some of your favorite princesses & characters), and classes in Early Childhood Music, Yoga, and more!
Keep the arts alive and stay connected!
Sign up now to receive email notifications for future programming!
Enroll Now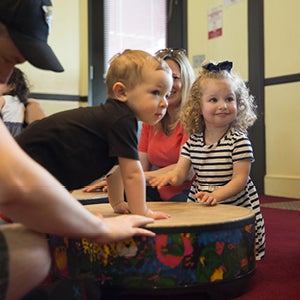 ---
Programs run from October 2021 to May 2022
---
ABOUT THE RACIAL JUSTICE INSTITUTE VISUAL ARTS PROGRAM: The Performing Arts School at bergenPAC is excited to partner with Bergen Family Center's successful "Racial Justice Institute" program, which raises awareness around the issues of racial justice in our community. BFC social workers lead discussions on issues with middle school and high school students. Students will create visual art pieces as a means of creative self-expression of these pertinent discussions. The program will culminate with a mid-year gallery sharing (virtual or in-person at BFC), as well as an end-of-year art installation event. Taught by bergenPAC teaching artist Derick Cross.
Recruitment Workshop: Friday, December 3 from 11am to 1:30pm at Janis Dismus Middle School – The Zone. Contact DeManuel Edmonson at dedmonson@bergenfamilycenter.org for more details.
The program will take place every Wednesday from 4pm to 6pm at Bergen Family Center from December 8 – May 18, with a culminating art gallery sharing event at the shadowboxes alongside the ShopRite in Englewood on Wednesday, May 18 at 5pm.


ABOUT EARLY CHILDHOOD MUSIC: Please join us for Early Childhood classes for families and their little ones, ages 3 months to 5 years old! These 45 minute interactive classes include singing along, dancing, learning rhythms and having fun with the joy of music! Learn and sing children's songs in English and Spanish that will teach families about healthy foods and easy ways to cook a healthy meal. Cooking classes included and dates are TBD. Taught by bergenPAC teaching artists Carlos Mena and Katherine Mena.
Join us Tuesdays from 10AM-10:45AM from Oct 26, 2021 to April 6, 2022
To register and receive Zoom link, please reach out to Nicole at nwise@bergenfamilycenter.org.
Tuition: $150 per student for an unlimited class subscription. Scholarships are available for those who demonstrate need. To apply Click Here. For any questions please email bserico@bergenpac.org.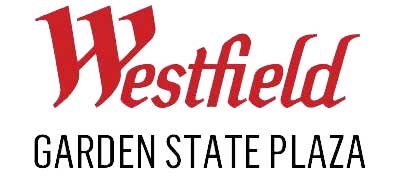 ---
FREE children's performances every Sunday at the Westfield Garden State Plaza
Please join us at the Garden State Plaza Farmers Market every Sunday through November from 9:00am-2:00pm. Special performances at 11:00am and 12:00pm, show schedule below. Check back soon for upcoming shows. These events are rain or shine unless extremely inclement weather. Please check the Westfield Garden State Plaza website here after 2pm on Fridays for cancellation information.
Performance Schedule

Performance Schedule

07/10/22 Bubble Trouble
07/17/22 NJ Exotic Pets
07/24/22 David Darwin the One Man Sideshow
07/31/22 Zach Alexander the Magician


---
Horizon Blue Cross Blue Shield is now offering an exciting variety of programs for Horizon BCBS members that will be available soon! Check back with us – classes and event dates TBD.
*Special program for Blue Cross Blue Shield members. For more information contact, bserico@bergnepac.org.


---
The Performing Arts School at bergenPAC is proud to partner with Bergen Town Center to offer a variety of new offerings, including rooftop yoga, Mommy, Daddy & Me classes, salsa dance parties, and much more! Future event dates TBD!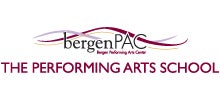 The Performing Arts School provides arts education to students age 3 months to 21 years throughout Northern New Jersey. With classes in all types of performing arts, outreach programs throughout the state, and programming for children with special needs, every donation helps create more opportunities for new artists.