NEW Jazz & Rock Program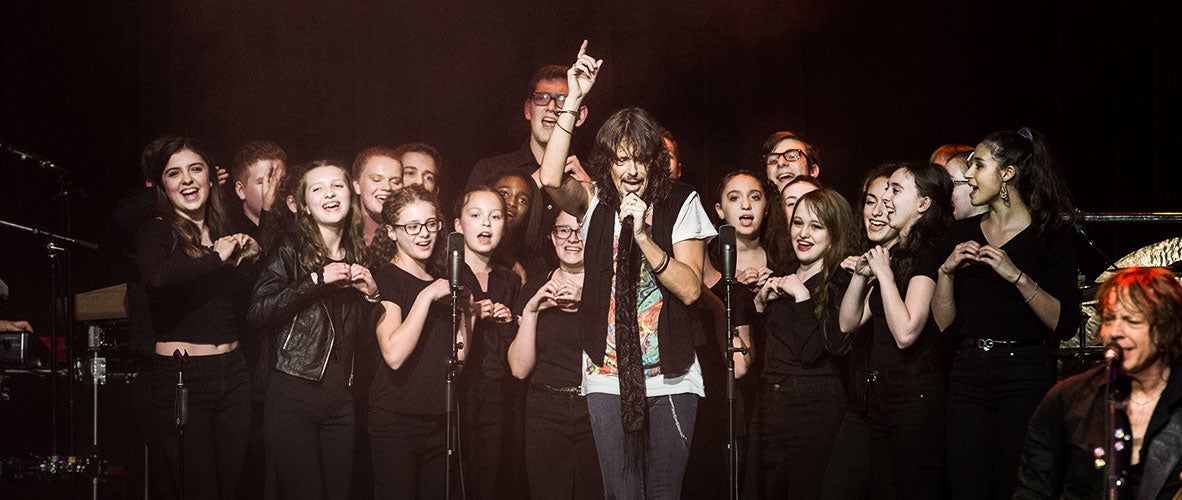 Performing Arts School Launches NEW Jazz & Rock Program Enroll Now
Led by Kathy Sheppard, the rock and jazz school at Bergen PAC will proceed from the belief that the best way to learn is by doing, with students playing music from the moment they join. Our primary goal is to foster a new generation of musicians by introducing them to the classics and essentials in the genre, while challenging them at their individual skill levels. We will teach the fundamentals of music, such as sight-reading, theory, and technique, in a rock music format.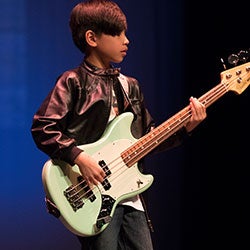 Students will enroll for a weekly 30, 45 and 60 minute lessons private lesson on guitar, bass, drums, keyboard, saxophone or vocals, and also be cast in a two-hour show rehearsal and jam session that will take place on Saturdays from 1pm to 3pm. Shows are rehearsed over a roughly 36 week season, culminating in an end of season show performed at a local venue. Some sample show themes are Beatles, Frank Zappa, progressive rock, jam bands, funk and soul, and tributes to the 70's, 80's, or 90's. This group will have ample opportunities to perform on the mainstage of bergenPAC with rock and jazz greats!
We strive for the best education in the execution and performance of rock music imaginable.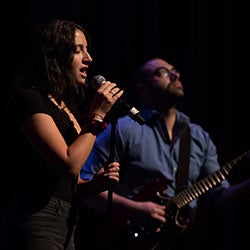 Tuition: $300 for the ensemble; Lessons are $360 for 5 one-hour lesson package that is renewable, 30, 45 and 60 minute lessons
Program Faculty: Kathy Sheppard (piano/vocals), Ashley Tobias (vocals), Mario Giordano (guitar), Carlos Mena (bass), Kyle Crouchelli (saxophone), Luke Becker (drums)