Master Classes at The Performing Arts School
bergenPAC invites students to experience master classes with performing artists who are active in the arts world today. Students learn about the arts from industry professionals including musicians, dancers, actors, managers, producers, and others in the entertainment field.
Pre-registration is required.
Classes are $35 each for non-Performing Arts School students.
Performing Arts School and Englewood students are free.
For more information, contact the school at (201) 482-8194 or at [email protected]
---
Master Class Schedule To Be Confirmed.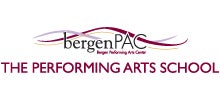 The Performing Arts School provides arts education to students age 3 months to 21 years throughout Northern New Jersey. With classes in all types of performing arts, outreach programs throughout the state, and programming for children with special needs, every donation helps create more opportunities for new artists.