Cultural Programs
To complement the cultural programming at bergenPAC, The Performing Arts School has engaged in Korean percussion classes, Korean cultural classes, Indian Bollywood dance and vocal classes, as well as Hispanic style dance classes.
Registrations accepted throughout the year.
To enroll now or for more information, call 201-482-8194 or email [email protected]
Cultural Initiative Programs
Sing & Play Your K-Pop

Come join and learn the ins-and-outs of your favorite music styles including K-Pop, Gospel, Disney Songs and many more! Students will train with professional instructor Soyoung Park once a week to master the songs of their choice. "Sing & Play Your K-Pop" class offers both essential piano training and vocal training. Students will hone their 'pop' skills in a fun and engaging way to wow friends and family at any outing. There will be a performance at the end of the semester. We invite all ages to the class from young children to adults. No training is necessary.

---

Class Schedule

*Call for an appointment*

Tuition

| | | |
| --- | --- | --- |
| Lesson Length | 5 Lessons (minimum) | Full Year* (36 lessons + 1 Performance) |
| 45 minutes | $250 ($50 per lesson) | $1,850 |
| 60 minutes | $330 ($66 per lesson) | $2,442 |
| 75 minutes | $440 ($80 per lesson) | $2,960 |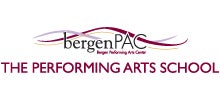 The Performing Arts School provides arts education to students age 3 months to 21 years throughout Northern New Jersey. With classes in all types of performing arts, outreach programs throughout the state, and programming for children with special needs, every donation helps create more opportunities for new artists.