Cultural Programs
To complement the cultural programming at bergenPAC, The Performing Arts School has engaged in Korean percussion classes, Korean cultural classes, Indian Bollywood dance and vocal classes, as well as Hispanic style dance classes.
2017-18 School Year
September 11, 2017 - June 10, 2018
(**Please note that schedule may be subject to change)
Holidays & Closings
Open House: September 6-7, 2017
First Day of Classes: September 11, 2017
Rosh Hashanah: September 20-22, 2017
Yom Kippur: September 29-30, 2017
Thanksgiving: November 23-26, 2017
Holiday Break: December 21, 2017-January 2, 2017
Martin Luther King Day: January 15, 2018
Presidents' Weekend: February 16-19, 2018
Spring Break: March 30-April 8, 2018
Memorial Weekend: May 25-28, 2018
Performance Celebration: June 10, 2018
Registrations accepted throughout the year. To enroll now or for more information, contact the school at (201) 482-8194 or at [email protected]
Register
Cultural Initiative Programs
Sing & Play Your K-Pop

Come join and learn the ins-and-outs of your favorite music styles including K-Pop, Gospel, Disney Songs and many more! Students will train with professional instructor Soyoung Park once a week to master the songs of their choice. "Sing & Play Your K-Pop" class offers both essential piano training and vocal training. Students will hone their 'pop' skills in a fun and engaging way to wow friends and family at any outing. There will be a performance at the end of the semester. We invite all ages to the class from young children to adults. No training is necessary.

---

Class Schedule

*Call for an appointment*

Tuition

| | | |
| --- | --- | --- |
| Lesson Length | 5 Lessons (minimum) | Full Year* (36 lessons + 1 Performance) |
| 45 minutes | $250 ($50 per lesson) | $1,850 |
| 60 minutes | $330 ($66 per lesson) | $2,442 |
| 75 minutes | $440 ($80 per lesson) | $2,960 |

Korean Drumming

Also known as Samulnori and Pungmul, the Korean Drumming class is a hands-on experience with the dynamic and symbolic instrumental sounds from the agrarian society of Korea. Students learn four types of traditional Korean instruments: Kwenggari, Janggu, Jing and Buk.

---

Class Schedule

Saturday (ages 5-10): 4:00pm-5:45pm

Saturday (ages 11-18): 6:00pm-7:45pm

Korean Drumming is taught by Vong Pak. Pak is a Korean-born, New York City-based Korean drummer and teaching artist. He has performed and taught for nearly three decades. His teaching credits include Horace Mann School, East-West School of International Studies, Bayside High School and Manhattan School of Music. He was a New York Foundation for the Arts Fellowship Finalist in the folk arts category and holds an MFA Theatre Directing from University of Essex, U.K.

Tuition

Click here for tuition and payment information.

Indian Dance

The Performing Arts School offers Indian Dance-Bollywood style and Classical style dance to students of all ages. Classes will be offered for beginner, intermediate, and advanced performers. The Indian cultural classes at bergenPAC, complement the Indian Cultural Initiative at bergenPAC under the guidance of bergenPAC Board Trustee, Dr. Hetal Gor.

---

Class Schedule

Bollywood Dance (Adult): Monday from 7:30-8:30PM

Tuition

Click here for tuition and payment information.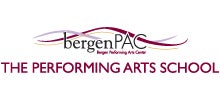 The Performing Arts School provides arts education to students age 3 months to 21 years throughout Northern New Jersey. With classes in all types of performing arts, outreach programs throughout the state, and programming for children with special needs, every donation helps create more opportunities for new artists.