Video Day Project
Every third Saturday of the month from 9AM-12PM!
A beautiful, heart-melting way to preserve precious memories of your child!
What is Video Day Project? Video Day Project is a unique and compelling (some say shocking!) way to preserve memories of your children over time.
Similar to Picture Day in school, we will take a 3-5 minute video of your child at the same time each year. At the end of any number of years, we can produce a video that shows their age progression in a way that will simply astound you.
Register and reserve your sport today!
For more information contact an education associate at
201-482-8194 or email education@bergenpac.org
Register
Watch the VDP Explainer Video!
The videos we take are comprised of two parts:
The Interview Part

For posterity, your child will be asked a few questions that they can answer during the first part of the session.

They can be asked standard questions, like:

"Who's your best friend and what do you like most about them?"
"What do you want to be when you grow up?"
"If you were elected President of the United States, what would be the very first thing you'd do?"

Or, you could have us ask your child custom questions, like:

"What's your favorite thing about spending your summers at the lake house?"
"How did it feel to rank first place in the spelling bee?"
"What do you like about dancing?"

The "Over Time" Part

This is the MIND BLOWING part! During the second part of the session, we will videotape your child -- on a green screen -- doing, reciting, or performing something that they will repeat each and every year. At the end of eight years (or whatever time span you like), we can merge all of the videos together, showing your child perform that action or activity as they grow up right before your eyes! The end result will truly melt your ❤️❤️❤️!

The possibilities here might just be endless, but here are some ideas. Your child could:

Recite a poem
Say a single sentence, like "See how much I've grown in 8 years!"
Perform a dance move
Sing a song
Play an instrument

Here's another exciting idea, included in your VDP Session...

Moms bring your sons, and Dads bring your daughters!

During your VDP Session, we will videotape a short clip of you dancing with your child each year. Ok so we're darn sure that the very LAST thing on your mind right now is their wedding, but how awesome will it be to show a video of you dancing with your son (Mom) or daughter (Dad) through the years during your wedding dance with them! Start this from the time they're infants!
Frequently Asked Questions:
How much does Video Day Project cost?
The price for your first child is $129. The price includes the video shoot session, a professional interviewer, video clip processing, and unlimited archiving of your video as long as you remain a yearly customer. Fee for a sibling is $99, and for each additional sibling is $69.
Will there be a charge for the combined video at the end?
Yes. The price for the combined video will be based on the number of years you participated in Video Day Project. Currently, the price to blend two clips is $20. So to combine two years worth of clips is $20, three years is $40, four years is $60, and so on.
Does it matter what my child wears during their video session?
Good question, and YES. Because we will be shooting using a green screen, your child can wear anything you'd like them to EXCEPT anything GREEN.
How are the video clips delivered?
All video clips are delivered via a private link that we will email to you. In fact, we will create a private playlist just for you. So, you will always have access to your clips no matter where you are in the world.
Does my child have to read from a script?
No, the question portion of the video session will be candid.
Where are my child's video clips stored?
All video clips are stored in a highly secure and redundant file management system that is backed up on a nightly basis.
Do we have to do this every year?
You are not, and never will be, bound to any sort of long term contract or commitment, ever. Each video that you purchase gives you that one year's video. Believe us, there'd be value if you only purchased one year! ... But if you'd like the optimal experience when building a time-lapse video after several years, it would be better for you to participate every year.
What happens if we move?
As just mentioned above, you'll always have access to your video clips, forever, no matter where you live. If you change schools or move locally, you can always come to our studio to shoot, or we can bring our mobile set up to you for a fee. If you move out of our service area, there may still be options available to you. We would love to help you with that. Don't forget that there will still be value if you only purchase one or a few years of Video Day Project!
Can more than one child be on the screen at a time?
We could easily add a sibling or two on the green screen during the question and answer part of the shoot, no problem. But due to technical limitations, it's not possible to morph the clips together with more than one child in the frame at one time.
Are the shoots Covid-19 safe?
The great news is that these shoots are extremely safe:
There's nothing to touch
The interviewer and assistant are at least 6 feet from everyone at all times
This is a solo activity - no gatherings whatsoever
Organized schedule avoids families from coming in contact with each other
Appropriate PPE worn (masks) and hand sanitizer provided
You are with your child(ren) at all times
What happens after the shoot?
After each video is shot, we take it back to our edit suites. We then:
Add a background color to remove the green
Check the file for technical things like framing and audio levels and adjust as necessary
Export each clip to a separate file.
Organize them all by date and name on our servers
Copy each clip to our backup servers
Upload your clip(s) to your personal, private online folder
Place a reminder in our calendar to reach out to you next year!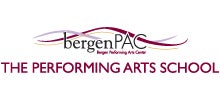 The Performing Arts School provides arts education to students age 3 months to 21 years throughout Northern New Jersey. With classes in all types of performing arts, outreach programs throughout the state, and programming for children with special needs, every donation helps create more opportunities for new artists.