New Milford Summer Camp 2021
Please join us for a special summer packed with learning and fun! The New Milford School District has been successful in offering socially distant in-person and virtual classes this school year. We will continue to follow our COVID protocols and CDC guidelines for a safe environment for children to learn and grow. Summer Camp will be held as New Milford High School.
*FREE & ONLY AVAILABLE FOR NEW MILFORD STUDENTS*
Register and Reserve your spot today!
For more information contact an education associate at
201-482-8194 or email [email protected]
Enroll Now
New Milford Summer Camp
This program is for children ages 6-13 and features theater games, dance combinations, choreography, music appreciation, singing, acting the song, visual arts, and much, much more. The camp is weekly, Monday through Thursday, 9AM-1PM. Each day we work on Dance, Theater and Music, and we sprinkle in physical education and fun electives! We are having fun planning it all out so more information regarding the itinerary for the day will be sent once registered! Located at New Milford High School.
*SPACE IS LIMITED for in-person classes, register and reserve your spot today!
*FREE & ONLY AVAILABLE FOR NEW MILFORD STUDENTS*
---
2021 Session Dates
July Session: July 5- July 22, 2021
August Session: August 2- August 19, 2021
Monday-Thursday 9AM-1PM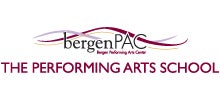 The Performing Arts School provides arts education to students age 3 months to 21 years throughout Northern New Jersey. With classes in all types of performing arts, outreach programs throughout the state, and programming for children with special needs, every donation helps create more opportunities for new artists.