OPIOID ABUSE PREVENTION PROGRAM
PRESENTS
Chasing the Dragon: The Life of an Opiate Addict
Provided by the FBI Newark Citizens Academy Alumni Association
In collaboration with the FBI Newark Citizens Academy Alumni Association, Hackensack Meridian Health and the Lakeland Bank Foundation, bergenPAC has created a virtual assembly program that is designed to educate students on the rising issue of opioid abuse. This program has become an extremely powerful presentation that has already impacted an estimated 5,000+ students so far for this important life topic about opioids. It has become apparent that we have become very successful in educating students and teachers on the opioid epidemic and how to deal when confronted with these real-life situations. The goal of this program is to ensure that students will make the right choices if they come into contact with opioids and other drugs. It is widely known that these drugs do not discriminate so it is our goal to reach as many students as possible, and to present this message to all demographics whether underserved or affluent.
For more information or to schedule an assembly today please contact us at outreach@bergenpac.org.
Send Email
We will provide all materials needed so your school can easily fit this program into your school's curriculum!
Please review the following materials:
The Performing Arts School gratefully acknowledges our supporters. Without their generosity, many programs and services would not be possible.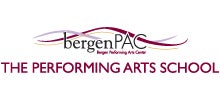 The Performing Arts School provides arts education to students age 3 months to 21 years throughout Northern New Jersey. With classes in all types of performing arts, outreach programs throughout the state, and programming for children with special needs, every donation helps create more opportunities for new artists.