Turtle Dance
(Grades K–12)
Curriculum: Technology, Social Studies
Described as, "The most fantastic performance for children I have ever seen", Turtle Dance Music is a children's music company dedicated to furthering child development through arts-integration, music, and educational entertainment. We spark children's curiosity and imaginations through interactive, inclusive musical performances that use a wide range of instruments, stuffed animals, games and music technology. Our 45-60 minute long sensory-friendly performances are geared for Pre-K, grades K-5 and students on the Autism Spectrum. Our performances are also accessible to teachers and administrators who want to have a great time with their kids and laugh a lot! Turtle Dance Music believes that your kids are capable of doing extraordinary things.
​We Help Kids Come Out Of Their Shells!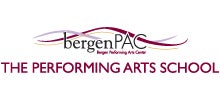 The Performing Arts School provides arts education to students age 3 months to 21 years throughout Northern New Jersey. With classes in all types of performing arts, outreach programs throughout the state, and programming for children with special needs, every donation helps create more opportunities for new artists.