Beyond bergenPAC Assemblies
We are excited to provide your school with our new option of having a virtual assembly program at your school! Assembly programs focus on Anti- Bullying, Science, Dance, Cultural Awareness, and more! These assembly programs are a great way for students to interact with live performers, learn about relevant issues that surround kids today, and experience live theater in the comfort of your own home! Other in-school assemblies are still available to book once schools allow.
Virtual assemblies can be pre-recorded or by livestream.
---
To schedule an Assembly please contact outreach@bergenpac.org or click to register your school today!
Enroll Now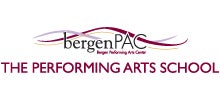 The Performing Arts School provides arts education to students age 3 months to 21 years throughout Northern New Jersey. With classes in all types of performing arts, outreach programs throughout the state, and programming for children with special needs, every donation helps create more opportunities for new artists.