Enjoy the magic of Broadway with songs and scenes from hit shows every Saturday at Westfield Garden State Plaza!
Come out and see the best of Broadway for kids every Saturday featuring songs and scenes from hit Broadway shows at 11AM and 1PM at Westfield Garden State Plaza.
Broadway@GSPlaza, is FREE for everyone and will highlight memorable scenes from your favorite Broadway shows and modern movies, performed in partnership with Bergen Performing Arts Center.
All General Admission tickets are complimentary.
A limited number of VIP tickets will be sold for each event for $10 and will include an AMC kids movie theater ticket, a kids meal at Chick Fil A, a LEGO toy and more.
** This is a free event. Please RSVP on the GSP website to be notified in the event of cancellation or changes. However, it is not required to RSVP. **
Location: Level 2, Macy's Court Area, nearest Shake Shack.
Date: Saturdays from September 10th, 2022 through October 22nd, 2022
Show #1: 11AM - 11:30 AM
Show # 2: 1PM-1:30PM
All proceeds will be donated to the Bergen Performing Arts Center.
Full Event Series: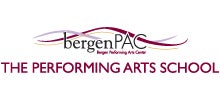 The Performing Arts School provides arts education to students age 3 months to 21 years throughout Northern New Jersey. With classes in all types of performing arts, outreach programs throughout the state, and programming for children with special needs, every donation helps create more opportunities for new artists.