Sandy Bennett Art Gallery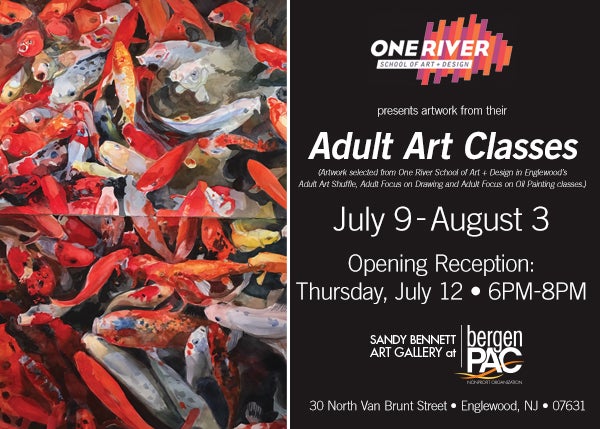 About the Exhibit
Exhibit Dates: July 9 - August 3
Reception: Thursday, July 12 • 6pm-8pm
Location: Sandy Bennett Art Gallery
The Sandy Bennett Art Gallery in bergenPAC will host an exhibition featuring selected artworks from One River School of Art + Design in Englewood's Adult Art Shuffle, Adult Focus on Drawing and Adult Focus on Oil Painting classes. There will be a special reception on Thursday, July 12, 2018 at 6 p.m.
The featured artworks range across a variety of subject matter from portraiture, landscape, still life and more. Students also explored and worked with different media, including oil paints, watercolors and pastels. The personalized art program allows students to explore the medium and subject matter of their choice – from drawing and painting to collage and sculpture.
One River School of Art + Design offers art and design classes for students of all ages with an innovative approach, while focusing on artists from the last 50 years. Founded in September of 2012, "one river" west of New York City, One River School of Art + Design has embarked on a mission to change art education in America. To learn more about classes and summer camps at the Englewood location, visit Englewood.OneRiverSchool.com.
Upcoming Shows
August-September: Bergen Museum – Knapp Signature Panel Exhibit
October: Debi Jackson
November-December: Jeremy Lebled
About the Gallery
The Sandy Bennett Art Gallery at The Bergen Performing Arts Center is dedicated to exhibiting the work of artists of all ages and backgrounds and enriching the community through the fine arts. It is funded through the support of patrons. Many exhibited pieces are for sale and 30% of the proceeds go to further the mission of bergenPAC and the gallery.
Gallery Hours:
Monday-Friday: 11am-6pm
Saturday: 12pm-4pm
Exhibits displayed in the Sandy Bennett Art Gallery are held to the highest professional standards. If you are interested in exhibiting in the Sandy Bennett Art Gallery please email [email protected].
For purchasing inquiries please contact Helene, at [email protected] or 201-816-8160, ext. 18.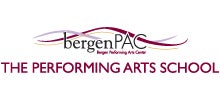 The Performing Arts School provides arts education to students age 3 months to 21 years throughout Northern New Jersey. With classes in all types of performing arts, outreach programs throughout the state, and programming for children with special needs, every donation helps create more opportunities for new artists.