Sandy Bennett Art Gallery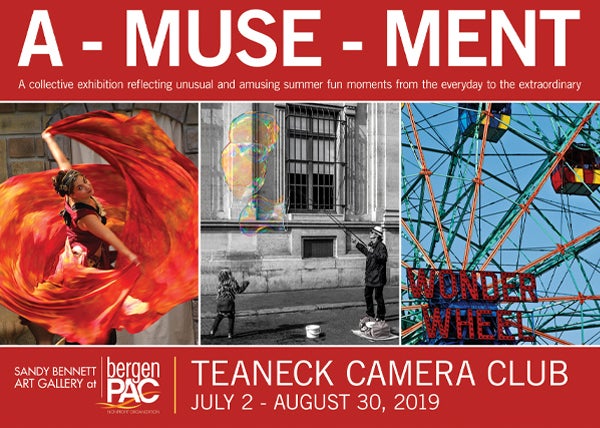 About the Exhibit
Teaneck Camera Club: A-MUSE-MENT
Exhibit Dates: July 2 - August 30, 2019
Reception: Thursday, July 18 • 7PM-9PM
Location: Sandy Bennett Art Gallery
The Teaneck Camera Club will hold a photography exhibition with the theme "Amusements" in the Sandy Bennett Gallery in bergenPAC during the months of July and August. An artist reception will be held Thursday, July 18 from 7 to 9 p.m.
This theme for the exhibit called on the local photographers to reflect unusual and amusing summer fun moments from the everyday to the extraordinary. Amusements can mean park rides, the Mermaid Parade in Coney Island, beer gardens, renaissance faire scenes, baseball and more.
Founded in 1943, Teaneck Camera Club is the second oldest camera club in the state. With nearly 100 members that range in age from 12 to 90, the club is like an ongoing course in photography with presentations by noted photographers, workshops, field trips, studio nights with live models and monthly competitions. Whether it's landscapes, portraits, abstracts or birds, the images captured by the club's photographers are sure to inspire wonder and awe in the viewer.
Some club members are professional photographers shooting portraits, weddings, concerts and sporting events, while others venture outdoors on the weekends to capture flowers, street people or cityscapes. Whatever subject strikes their fancy, the images they produce have consistently won awards from the Photographic Society of America as well as the New Jersey Federation of Camera Clubs.
Teaneck Camera Club meets every Tuesday at 8 p.m. from September until June at the Rodda Center in Teaneck. Membership is open year-round.
A portion of the proceeds from sales of the paintings support bergenPAC's nonprofit mission.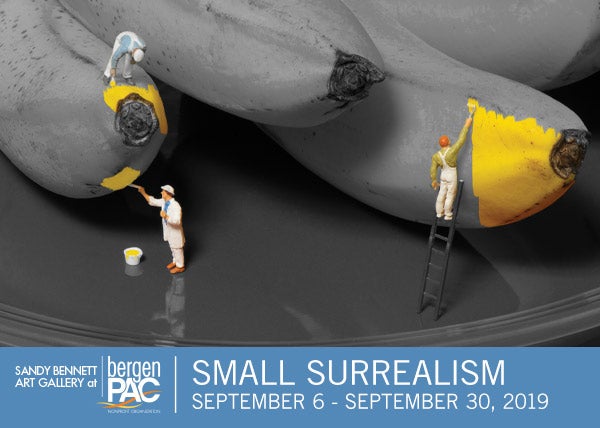 About the Exhibit
Small Surrealism by Eugene Lagana
Exhibit Dates: September 6 - September 30, 2019
Reception: Thursday, September 12 • 6PM-8PM
Location: Sandy Bennett Art Gallery
Photographer Eugene Lagana will exhibit his "Small Surrealism" works in the Sandy Bennett Gallery in bergenPAC from Sept. 6 to Sept. 30. An artist reception will be held Thursday, Sept. 12 from 6 to 8 p.m.
Inspired by the highly imaginative work of Salvador Dali and the experimental, satirical compositions of Frank Zappa, the New Jersey artist likes to create artistic stories with surrealism.
Lagana started his career in technology, which has a huge influence on his body of work. Experimenting with new hardware and photographic techniques has resulted in innovative works of art. Continuing to read books, watch training videos and participate in photography classes, he always considers himself a student of photography.
Lagana says the most enjoyable part of showing his work is answering technical questions about his photographs and observing people's reactions when they see one for the first time.
A portion of the proceeds from sales of the paintings support bergenPAC's nonprofit mission.
Upcoming Shows
2019
September: Eugene Lagana
November: Leslie Adler
December: Jeremy Lebled
About the Gallery
The Sandy Bennett Art Gallery at The Bergen Performing Arts Center is dedicated to exhibiting the work of artists of all ages and backgrounds and enriching the community through the fine arts. It is funded through the support of patrons. Many exhibited pieces are for sale and 30% of the proceeds go to further the mission of bergenPAC and the gallery.
Gallery Hours:
Monday-Friday: 11am-6pm
Saturday: 12pm-4pm
Exhibits displayed in the Sandy Bennett Art Gallery are held to the highest professional standards. If you are interested in exhibiting in the Sandy Bennett Art Gallery please email [email protected].
For purchasing inquiries please contact Helene, at [email protected] or 201-816-8160, ext. 18.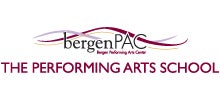 The Performing Arts School provides arts education to students age 3 months to 21 years throughout Northern New Jersey. With classes in all types of performing arts, outreach programs throughout the state, and programming for children with special needs, every donation helps create more opportunities for new artists.