Sandy Bennett Art Gallery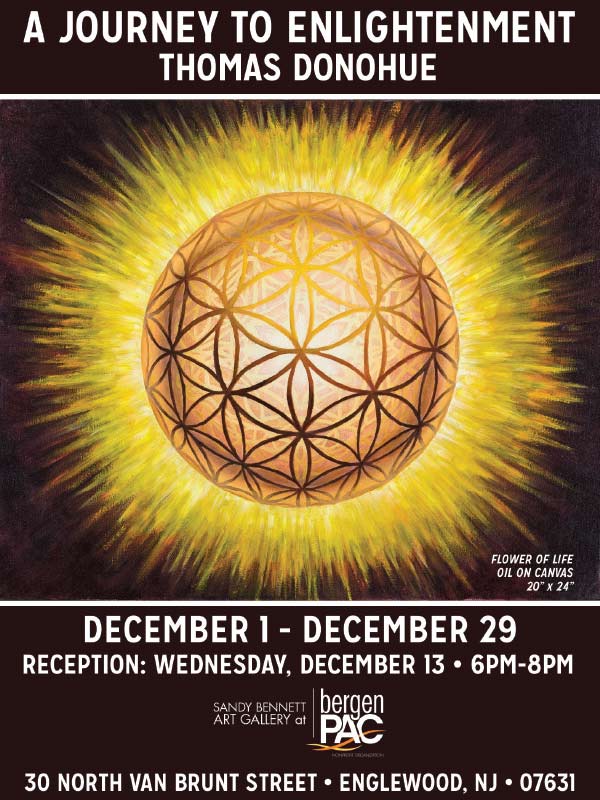 About the Exhibit
Exhibit Dates: December 1 – December 29
Reception: Wednesday, December 13 • 6PM-8PM
Location: Sandy Bennett Art Gallery
A Journey to Enlightenment: Thomas Donohue was born in 1963 and grew up in Bergen County New Jersey. He is an emerging artist working primarily in oils and charcoal. He is known for expressing his spiritual essence in his paintings and often paints in bold colors to express his emotional connection to the subject. His work evokes a sense of peacefulness and calm allowing one to create an inner perspective. He aims to create emotionally impactful work that will serve as a window to one's inner self.
Donohue has been painting and drawing his entire life and has recently concentrated on expression within his paintings. He is currently studying under Sal Calderone, C & S Studio, Waldwick and Nuala Clarke, County Mayo, Ireland.
About the Gallery
The Sandy Bennett Art Gallery at bergenPAC is dedicated to affording local artists of all ages an opportunity to exhibit their work and to enriching Northern New Jersey through fine art. Artists displaying their work in the gallery have the opportunity to expose their artwork to hundreds of theater patrons each month and to the general public Monday through Friday, 11:00 AM to 6:00 PM and Saturday 12:00 PM to 4:00 PM.
All art work on exhibit is for sale and a portion of the proceeds go to support bergenPAC.
Exhibits displayed in the Sandy Bennett Art Gallery are held to the highest professional standards. If you are interested in exhibiting in the Sandy Bennett Art Gallery please email [email protected].
For purchasing inquiries please contact Helene, at [email protected] or 201-816-8160, ext. 18.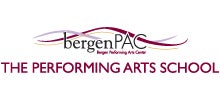 The Performing Arts School provides arts education to students age 3 months to 21 years throughout Northern New Jersey. With classes in all types of performing arts, outreach programs throughout the state, and programming for children with special needs, every donation helps create more opportunities for new artists.