Sandy Bennett Art Gallery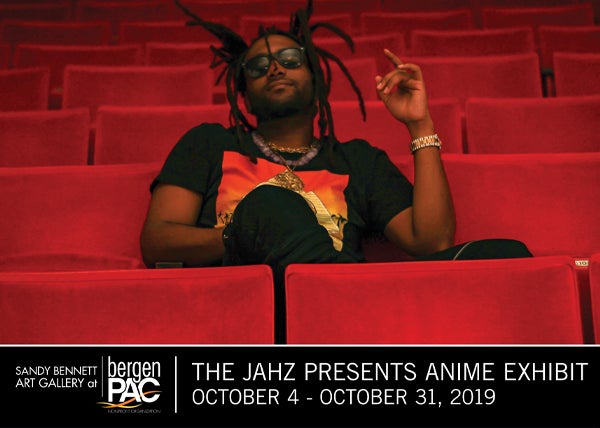 About the Exhibit
THE JAHZ PRESENTS ANIME EXHIBIT
Exhibit Dates: October 4 - October 31, 2019
Reception: Thursday, October 17 • 7PM-9PM
Location: Sandy Bennett Art Gallery
Englewood artist THE JAHZ A.K.A. The Painting Emcee will present the "ANIME EXHIBIT" in the Sandy Bennett Gallery in bergenPAC from Oct. 4 to Oct. 31. An artist reception will be held Thursday, Oct. 17 from 7 to 9 p.m.
THE JAHZ sold his first piece of art in the 1st grade and later developed a love for making music in his teens. After majoring in Business Marketing & Philosophy at William Paterson University, he decided to pursue his long-time passions of art and music full time. After traveling across the country and getting a chance to experience different cultures, landscapes and art, he was inspired to return home and "change the game forever" for his community. THE JAHZ has become one of the premiere artists in Englewood and made a name for himself through organizing local events, music and his popular anime pop art style.
To view his artwork, visit Instagram.com/thejahz.
A portion of the proceeds from sales of the paintings support bergenPAC's nonprofit mission.
Upcoming Shows
2019
November: Leslie Adler
December: Jeremy Lebled
2020
Janaury: Gail Kolfat – Impact: Issues Big and Small
March: Yari Ostovany
April: Marcy Cagan
May: Youth Consultation Services – Blossoms Art Exhibit
June: Louise Hafesh – Still Life
About the Gallery
The Sandy Bennett Art Gallery at The Bergen Performing Arts Center is dedicated to exhibiting the work of artists of all ages and backgrounds and enriching the community through the fine arts. It is funded through the support of patrons. Many exhibited pieces are for sale and 30% of the proceeds go to further the mission of bergenPAC and the gallery.
Gallery Hours:
Monday-Friday: 11am-6pm
Saturday: 12pm-4pm
Exhibits displayed in the Sandy Bennett Art Gallery are held to the highest professional standards. If you are interested in exhibiting in the Sandy Bennett Art Gallery please email [email protected].
For purchasing inquiries please contact Helene, at [email protected] or 201-816-8160, ext. 18.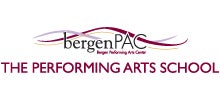 The Performing Arts School provides arts education to students age 3 months to 21 years throughout Northern New Jersey. With classes in all types of performing arts, outreach programs throughout the state, and programming for children with special needs, every donation helps create more opportunities for new artists.