Sandy Bennett Art Gallery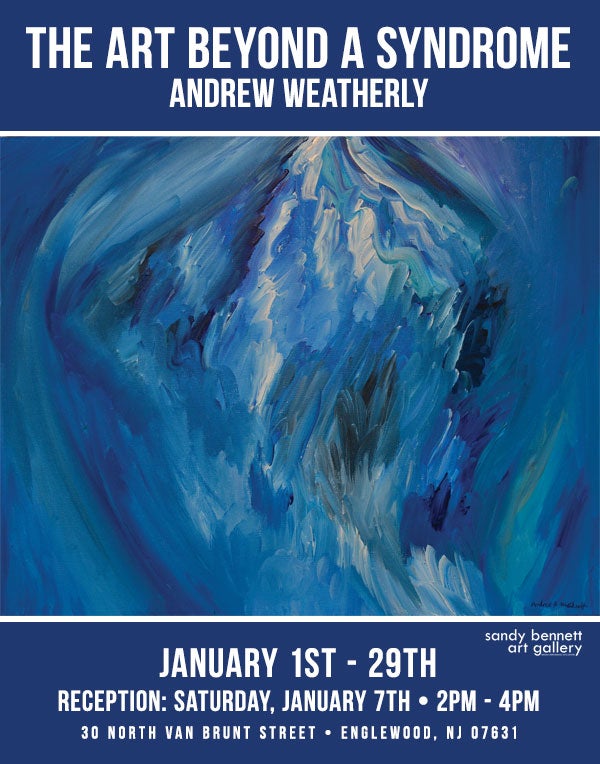 Reception
Saturday, January 7th • 2-4pm
About the Exhibit
Exhibit Dates: January 1st-29th
The Art Beyond A Syndrome: Andrew Weatherly's warmth, insightfulness and sensitivity is brought together in the collection of work, The Art Beyond A Syndrome. Born with Down Syndrome, Weatherly expresses and shares the innermost thoughts of a profoundly perceptive young man through painting, photography, and poetry, highlighting the "abilities" in everyone.
Weatherly is a resident of Northern New Jersey and is an active community member, teaching watercolor classes to seniors in Englewood, NJ, volunteering as a coach with the Challenger basketball program and Infinity Equine Therapy horseback riding program, and playing tennis on the Bergen Aces SONJ team.
For Weatherly, "art is a tool for personal and social growth. I believe that art is a medium I can use to advocate for people with disabilities. I am a painter, poet and photographer. I choose the media that offers me extraordinary avenues for self-expression while sharing my own insight and perspective with the viewers. I do not let the fact that I was born with Down Syndrome deter me from developing my passions."
Recent exhibits and juried art shows include: ArtsAbility 2016, Malverne, PA, 2016 Leesa
Dream Gallery, NYC, 2016 Heart & Sold at the Salford Museum, England, 2015 Heart & Sold,
NYC, Arts Unbound, "2016 Winter in Summer", 2014 Kennedy Center's V.S.A. International
Emerging Young Artists, The Journey, Washington, DC, Art Lifting in Cambridge, MA,Arts To
The Avenue - Greenwich, Ct., Belskie Museum of Art & Sciences, NJ and Cape Cod Museum of
Arts, Brewster, MA. Poetry exhibits include VSA NJ zist and zand Joyce Indik Wordsmith
Competition and "Voices of Peace Poetry, Veterans for Peace & Arts Foundation, MA.
In 2014 Weatherly was selected as one of 15 Emerging Young Artists for the Kennedy Center's V.S.A. International exhibit, The Journey, for his painting "Winter Worlds." The Journey toured in major cities throughout the country following its opening at the Ripley Center of the Smithsonian Museum in Washington DC
About the Gallery
The Sandy Bennett Art Gallery at bergenPAC is dedicated to affording local artists of all ages an opportunity to exhibit their work and to enriching Northern New Jersey through fine art. Artists displaying their work in the gallery have the opportunity to expose their artwork to hundreds of theater patrons each month and to the general public Monday through Friday, 11:00 AM to 4:00 PM and Saturday 12:00 PM to 4:00 PM. All art work on exhibit is for sale and a portion of the proceeds go to support bergenPAC.
Exhibits displayed in the Sandy Bennett Art Gallery are held to the highest professional standards. If you are interested in exhibiting in the Sandy Bennett Art Gallery please email [email protected].
Visit our virtual gallery to view the current show online at www.artwanted.com/sandybennettgallery.com. For purchasing inquiries please contact Gallery Curator, Kelly Craig, at [email protected] or 201-816-8160, ext. 48.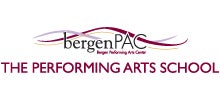 The Performing Arts School provides arts education to students age 3 months to 21 years throughout Northern New Jersey. With classes in all types of performing arts, outreach programs throughout the state, and programming for children with special needs, every donation helps create more opportunities for new artists.