Sandy Bennett Art Gallery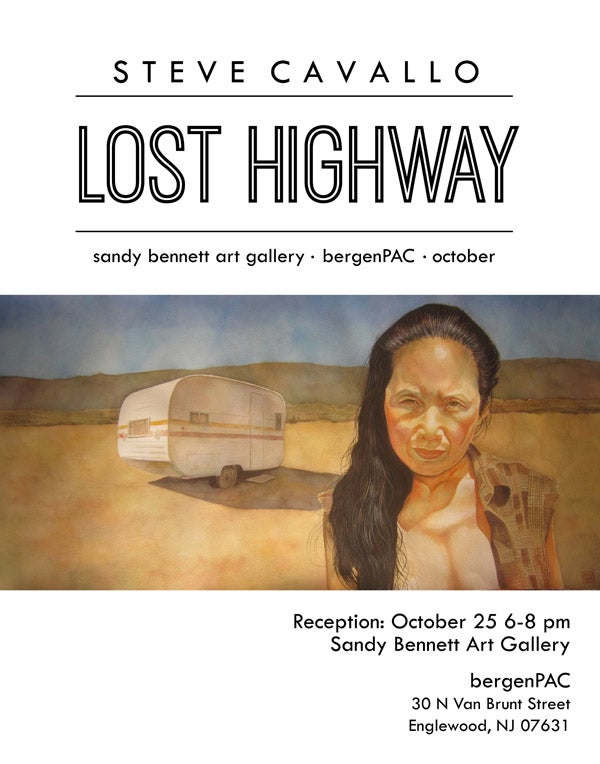 Reception
Tuesday, October 25th, 6-8pm
About the Exhibit
Steve Cavallo is a watercolor artist living in New Jersey. Since graduating from the School of Visual Arts in 1979 (where he now teaches life drawing), his art has been exhibited worldwide in museums, art galleries and reproduced on book and magazine covers for over three decades. He works in a style that might be called dramatic realism. The human figure is a defining element in his works, as stories of real people's lives are told with pathos and joy. Recent exhibitions include Collateral Damage at John Jay College of Criminal Justice, Darkness at the Break of Noon at Gallery d'Atre in Manhatttan, Forgotten Faces at the Fullerton Museum in California, In Our Dreams We Fly at the Nabi Museum of the Arts as well as 2012 exhibits There But for Fortune (solo exhibition) at Eunnam Museum in Gwangju, South Korea.
The series Lost Highway touches upon the loneliness of the Holidays, the invisible prisons that others do not see, and the vastness of parts of the land, that offer no cultural diversity but is a barren wasteland in which they find themselves captive in. Assuming all of America is like Manhattan or San Francisco, many new comers, arrive in small rural towns and are lost among a narrow minded society and a place that offers no understanding of other ways of life.
A common thread throughout Cavallo's work has been a focus on "the victim," the innocent person who has fallen prey to the cruelty of life, and how one tries to cope with it. Lost Highway brings many of these issues closer to home and tells the stories of the struggle and identity.
About the Gallery
The Sandy Bennett Art Gallery at bergenPAC is dedicated to affording local artists of all ages an opportunity to exhibit their work and to enriching Northern New Jersey through fine art. Artists displaying their work in the gallery have the opportunity to expose their artwork to hundreds of theater patrons each month and to the general public Monday through Friday, 11:00 AM to 4:00 PM and Saturday 12:00 PM to 4:00 PM. All art work on exhibit is for sale and a portion of the proceeds go to support bergenPAC.
Exhibits displayed in the Sandy Bennett Art Gallery are held to the highest professional standards. If you are interested in exhibiting in the Sandy Bennett Art Gallery please email [email protected].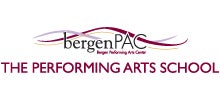 The Performing Arts School provides arts education to students age 3 months to 21 years throughout Northern New Jersey. With classes in all types of performing arts, outreach programs throughout the state, and programming for children with special needs, every donation helps create more opportunities for new artists.