Sandy Bennett Art Gallery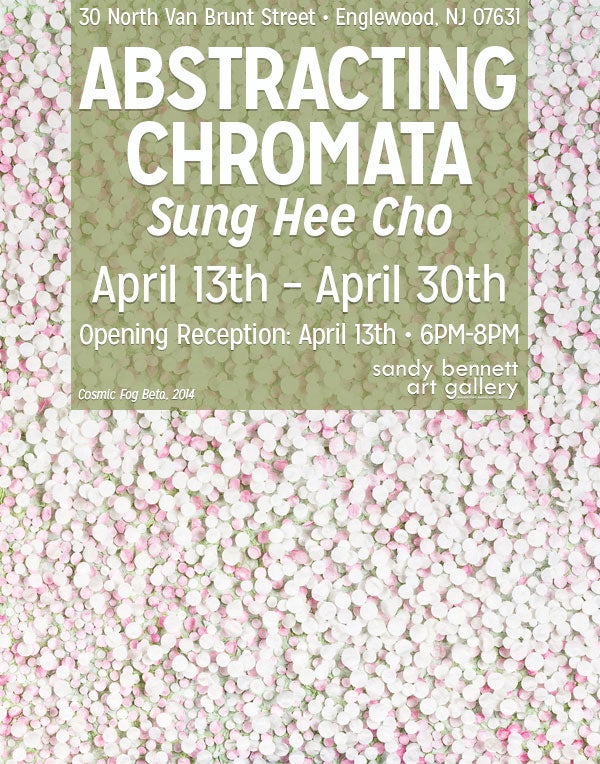 Reception
Thursday, April 13th • 6-8pm
About the Exhibit
Exhibit Dates: April 13th – April 30th
Location: Sandy Bennett Art Gallery
Abstracting Chromata: Cho's work combines paint and hanji – handmade paper produced from the bark of Mulberry trees in Korea. Her labor-intensive method uses a collage method as circle of hanji are hand-cut or gently torn before being layered with oil paint. Some of the pieces utilize the imagery of blossom petals, leaves, galaxies and mushrooms.
Cho uses a monochromatic and multi-dimensional style to explore her personal identity and the beauty in nature as she examines the relationship between color and texture in each piece. Her style draws from and, ultimately, expands on Korea's Monochrome Art Movement from the late 1970s.
Cho's work has been exhibited in several prestigious private and public institutions, including the Museum of Contemporary Art in Seoul, Korea, the Tolentine Art Center in Chicago, L.A. Korea Cultural Service and New York Cultural Service.
Cho's work can be viewed at www.artsy.net/artist/sung-hee-cho.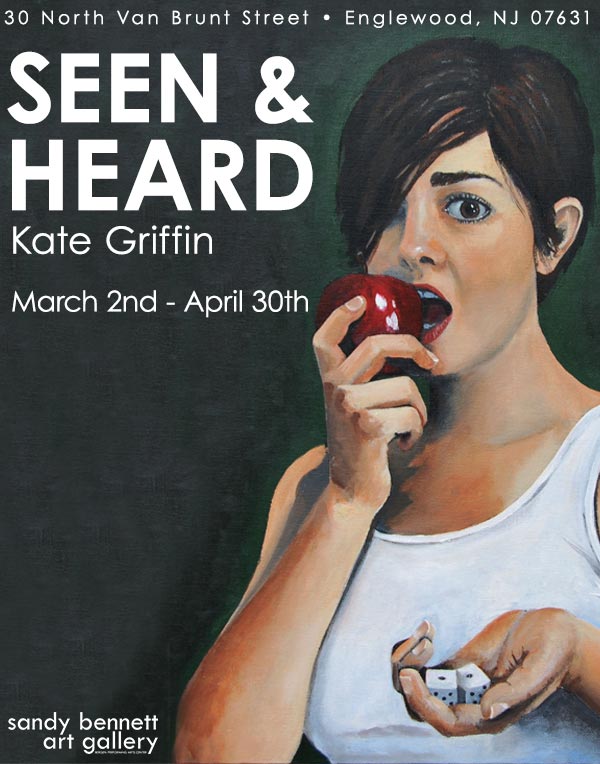 About the Exhibit
Exhibit Dates: March 2nd – April 30th
Location: Drapkin Cabaret & Lounge
Seen and Heard: Seen and Heard is comprised of acrylic self-portraits of the artist, which represent different feminist themes. These themes are explored both literally and figuratively and include, but are not limited to, love, loss, betrayal, triumph and societal expectations as experienced from the female perspective. Each piece was directly inspired by modern music, and visitors are invited to listen to the songs while observing the works by scanning QR codes with their smartphones. The songs used to create these works were all written and performed by female musicians, some of whom include Sara Bareilles, KT Tunstall, Margaret Glaspy and Alanis Morissette. This series was chosen to be displayed during the month of March as to coincide with Women's History Month.
Ms. Griffin graduated from New Jersey City University with her B.A. in Drawing & Painting and Teaching Certificate in 2009 and from Kean University with a Masters in Studio Art in 2015. Since 2009, Griffin has been both teaching art and painting the theatrical sets at Watchung Hills Regional High School, and since 2012 has been working at the Summer Art program at the Visual Art Center of New Jersey in Summit. You can learn more about the artist and her work at: www.paintingwithbrains.com
About the Gallery
The Sandy Bennett Art Gallery at bergenPAC is dedicated to affording local artists of all ages an opportunity to exhibit their work and to enriching Northern New Jersey through fine art. Artists displaying their work in the gallery have the opportunity to expose their artwork to hundreds of theater patrons each month and to the general public Monday through Friday, 11:00 AM to 4:00 PM and Saturday 12:00 PM to 4:00 PM.
All art work on exhibit is for sale and a portion of the proceeds go to support bergenPAC.
Exhibits displayed in the Sandy Bennett Art Gallery are held to the highest professional standards. If you are interested in exhibiting in the Sandy Bennett Art Gallery please email [email protected].
For purchasing inquiries please contact Gallery Curator, Kelly Craig, at [email protected] or 201-816-8160, ext. 48.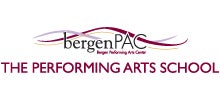 The Performing Arts School provides arts education to students age 3 months to 21 years throughout Northern New Jersey. With classes in all types of performing arts, outreach programs throughout the state, and programming for children with special needs, every donation helps create more opportunities for new artists.