Sandy Bennett Art Gallery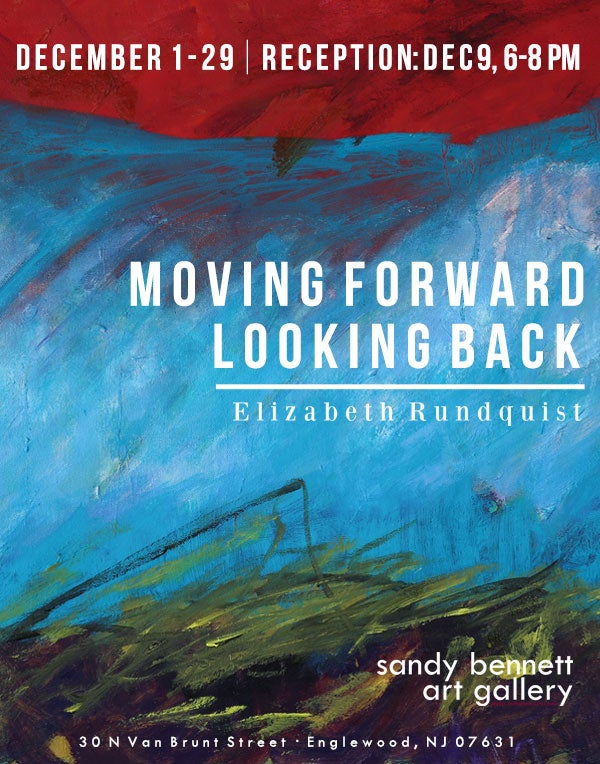 Reception
Monday, December 9th, 6-8pm
About the Exhibit
Exhibit Dates: December 1st-29th
Moving Forward/Looking Back: Moving Forward Looking Back celebrates the journey of Elizabeth Rundquist as an artist and brings together her love of color and background as an art therapist.
The meditative process of mixing colors is a common thread that can be seen throughout each piece of the exhibit. "As I associate color with feeling, [I] pick up a brush, lay down some paint, [and] the games being," says Rundquist. As one views each piece, one can feel the love that Rundquist has for art and the joy emanates from the painting.
Elizabeth Rundquist has been creating art for over forty five years and is an accomplished art psychotherapist. She received her Master of Arts in Art Therapy from New York University and has had her writings published in the auspices of the International Psychotherapy Institute. Rundquist is married with four children and eight grandchilden.
About the Gallery
The Sandy Bennett Art Gallery at bergenPAC is dedicated to affording local artists of all ages an opportunity to exhibit their work and to enriching Northern New Jersey through fine art. Artists displaying their work in the gallery have the opportunity to expose their artwork to hundreds of theater patrons each month and to the general public Monday through Friday, 11:00 AM to 4:00 PM and Saturday 12:00 PM to 4:00 PM. All art work on exhibit is for sale and a portion of the proceeds go to support bergenPAC.
Exhibits displayed in the Sandy Bennett Art Gallery are held to the highest professional standards. If you are interested in exhibiting in the Sandy Bennett Art Gallery please email [email protected].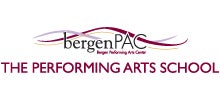 The Performing Arts School provides arts education to students age 3 months to 21 years throughout Northern New Jersey. With classes in all types of performing arts, outreach programs throughout the state, and programming for children with special needs, every donation helps create more opportunities for new artists.