Sandy Bennett Art Gallery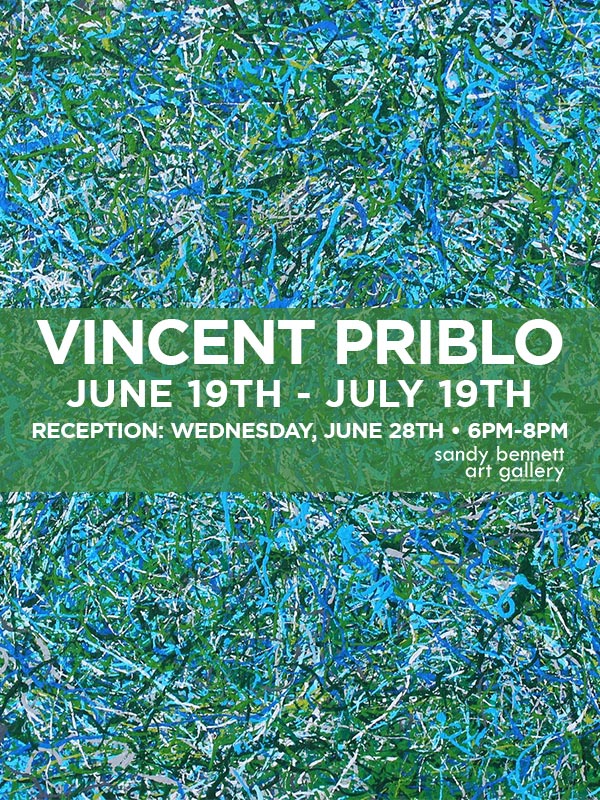 About the Exhibit
Exhibit Dates: June 19th – July 19th
Location: Sandy Bennett Art Gallery
Reception: Wednesday, June 28th • 6-8PM
Vincent Priblo: "The desire to make art came to me in mid-life," Priblo says, who earned a degree in Political Science, married and started a family.
"However, as rich and fulfilling as it is, I felt there was a missing aspect in my life," he says. "A few months shy of my 50th birthday, the desire to paint emerged."
He taught himself to paint and fell in love with the process – "having a vision of an image, then trying to figure out how to put that vision on canvas, the different methods of applying paint and the final product."
Priblo uses art as a way to express his inner joy and love of life.
"I feel my expressionist works are like a visualization of the emotions we feel as we make our way through life. I'm portraying the impressions which are in my mind and soul," he says. "Fortunately, the more I work, the more ideas and images come to me during the process, often by mistake or through serendipity."
About the Gallery
The Sandy Bennett Art Gallery at bergenPAC is dedicated to affording local artists of all ages an opportunity to exhibit their work and to enriching Northern New Jersey through fine art. Artists displaying their work in the gallery have the opportunity to expose their artwork to hundreds of theater patrons each month and to the general public Monday through Friday, 11:00 AM to 4:00 PM and Saturday 12:00 PM to 4:00 PM.
All art work on exhibit is for sale and a portion of the proceeds go to support bergenPAC.
Exhibits displayed in the Sandy Bennett Art Gallery are held to the highest professional standards. If you are interested in exhibiting in the Sandy Bennett Art Gallery please email [email protected].
For purchasing inquiries please contact Gallery Curator, Kelly Craig, at [email protected] or 201-816-8160, ext. 48.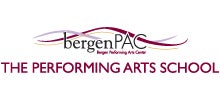 The Performing Arts School provides arts education to students age 3 months to 21 years throughout Northern New Jersey. With classes in all types of performing arts, outreach programs throughout the state, and programming for children with special needs, every donation helps create more opportunities for new artists.