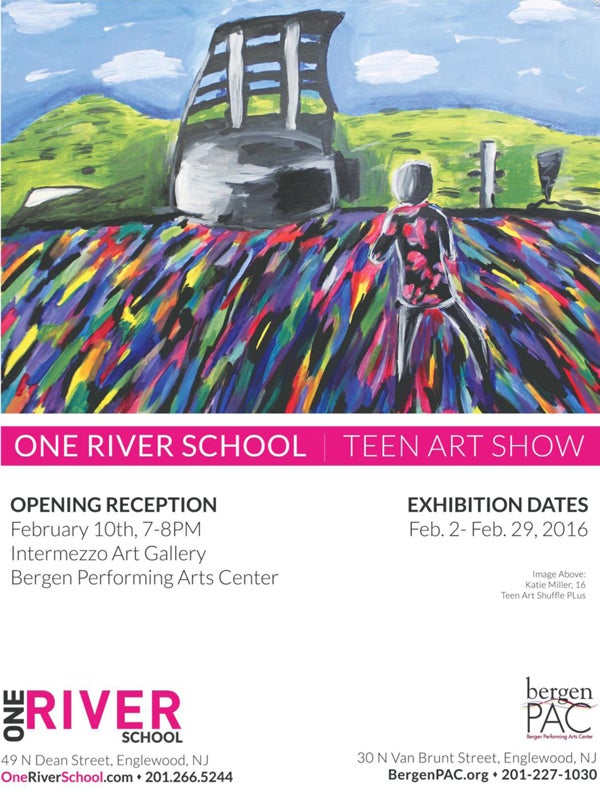 About One River's Teen Art Programs
​One River's Teen Art programs are built around their unique, project-based curriculum that celebrates the most compelling artists and techniques from today and the last 50 years. One River makes learning art fun and produces ambitious artistic outcomes across a wide array of materials, subject matter and complexity. Students have fun, develop their personal art skills, gain knowledge of art history and make friends. The artists in the February Teen Arts Show are ages 14 to 18.
About the Gallery
The Intermezzo Art Gallery at bergenPAC is dedicated to affording local artists of all ages an opportunity to exhibit their work and to enriching Northern New Jersey through fine art. Artists displaying their work in the gallery have the opportunity to expose their artwork to hundreds of theater patrons each month and to the general public Monday through Friday, 11:00 AM to 4:00 PM and Saturday 12:00 PM to 4:00 PM. All art work on exhibit is for sale and a portion of the proceeds go to support bergenPAC.
Exhibits displayed in the Intermezzo Gallery are held to the highest professional standards. If you are interested in exhibiting in the Intermezzo Gallery please email [email protected].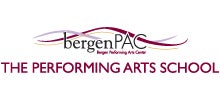 The Performing Arts School provides arts education to students age 3 months to 21 years throughout Northern New Jersey. With classes in all types of performing arts, outreach programs throughout the state, and programming for children with special needs, every donation helps create more opportunities for new artists.