Sandy Bennett Art Gallery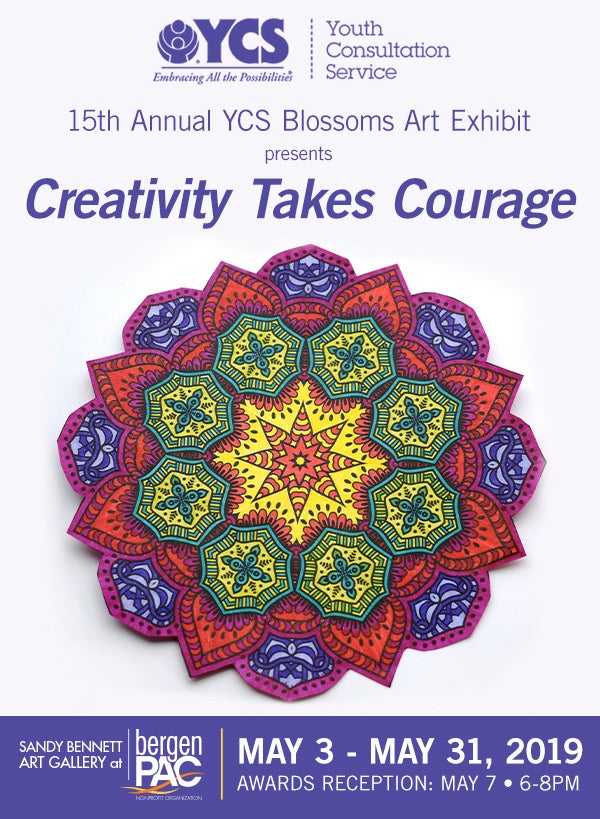 About the Exhibit
15th Annual YCS Blossoms Art Exhibit presents
Creativity Takes Courage
Exhibit Dates: May 3 - May 31, 2019
Reception: Tuesday, May 7 • 6PM-8PM
Location: Sandy Bennett Art Gallery
In planning for the celebration of the 15th anniversary of the first YCS Blossoms Art Exhibit, the YCS special education division was inspired by Henri Matisse's words: "Creativity takes courage." With this as the exhibit's theme, the school's children reflect on their thoughts and feelings about life through a wide range of artwork – including paintings, collages, papier-mâché and clay sculptures, masks, fiber art and more.
The reception will open with musical performances by the children and have complimentary refreshments. The awards presentation will begin at 7:15 p.m. and be hosted by Esteban "Tino" Romero" – a popular New York Comic.
About the Exhibition
In 2004, the Blossoms Art Exhibit was created by the YCS Education Division to share with the public the inspiring works of art created by children with special needs. Through the stroke of a paint brush or a pen to paper, the vibrant resilient inner spirit of each child blossoms. Over the years, Blossoms has expanded to include art from individuals in our therapeutic residences and community programs. All the art work in the exhibit reflects the personal style and abilities of children.
About YCS
YCS is a leading provider of behavioral health services for children with special needs. The private, nonprofit organization's diverse programs range from foster care, therapeutic group homes, a special education school and autism learning center, to an array of community-based programs aimed at promoting healthy parent-child relationships. YCS serves over a thousand individuals, ages birth – adulthood, in approximately 55 programs throughout New Jersey. The YCS Mission: To partner with at-risk and special needs children, youth and young adults to build happier, healthier more hopeful lives within their families and communities. To learn more about the YCS, please visit www.ycs.org
Upcoming Shows
2019
June: Ellen Reinkraut
July-August: Teaneck Camera Club
September: Eugene Lagana
November: Leslie Adler
December: Jeremy Lebled
About the Gallery
The Sandy Bennett Art Gallery at The Bergen Performing Arts Center is dedicated to exhibiting the work of artists of all ages and backgrounds and enriching the community through the fine arts. It is funded through the support of patrons. Many exhibited pieces are for sale and 30% of the proceeds go to further the mission of bergenPAC and the gallery.
Gallery Hours:
Monday-Friday: 11am-6pm
Saturday: 12pm-4pm
Exhibits displayed in the Sandy Bennett Art Gallery are held to the highest professional standards. If you are interested in exhibiting in the Sandy Bennett Art Gallery please email [email protected].
For purchasing inquiries please contact Helene, at [email protected] or 201-816-8160, ext. 18.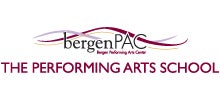 The Performing Arts School provides arts education to students age 3 months to 21 years throughout Northern New Jersey. With classes in all types of performing arts, outreach programs throughout the state, and programming for children with special needs, every donation helps create more opportunities for new artists.