Sandy Bennett Art Gallery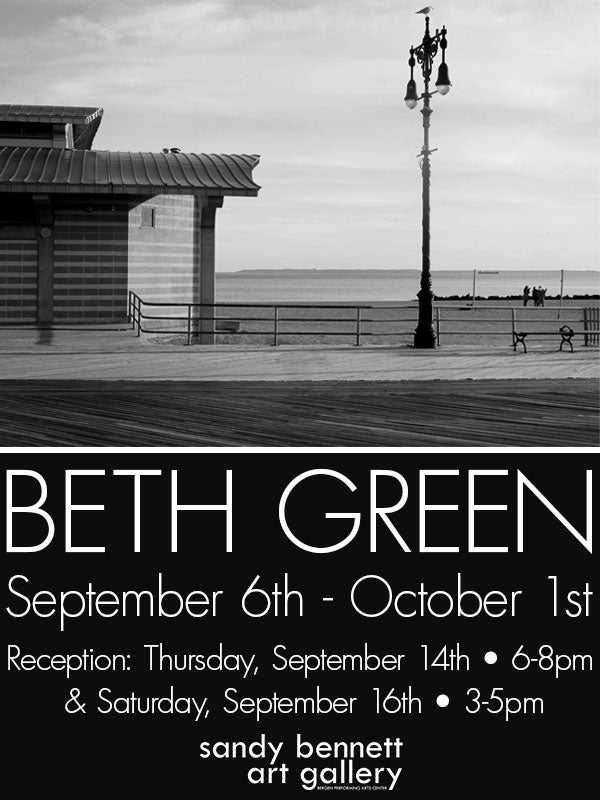 About the Exhibit
Exhibit Dates: September 6th – October 1st
Reception: Thursday, September 14th • 6PM-8PM & Saturday, September 16th • 3PM-5PM
Location: Sandy Bennett Art Gallery
Beth Green: Photographer Beth Green will present a special exhibition featuring cityscapes and scenes from sports in the Sandy Bennett Art Gallery in bergenPAC from Sept. 13 to Sept. 30. Artist receptions will be held on Thursday, Sept. 14 from 6 to 8 p.m. and Saturday, Sept. 16 from 3 to 5 p.m. so that people can meet Green and hear more about her photography.

Green actually began in front of the camera as a model. Then, after attending Boston University, she interned for renowned photographers Ansel Adams and Minor White. She then worked for fashion photographer Richard Avedon in New York City, where she was inspired to use her photography skills to tell stories from a female perspective.

She began a career in photojournalism with United Press International, shooting Queen Elizabeth, Pope Paul VI and three Presidential campaigns, among other subjects. When women journalists sued to have access to men's professional sports locker rooms in 1976, Green was one of the first women photographers to cross that threshold. She captured big moments like the Philadelphia Flyers' Stanley Cup victory over the Boston Bruins, while also covering Olympic gymnastics, boxing, professional baseball and basketball.

She created Beth Green Studios in 1989, which focused on corporate women and has substantially changed the look of corporate photography. At the turn of the millennium, she returned to her roots and studied the elements and process of photography as fine art.

"Light constantly changes: beautiful photographs are forever," Green says.

Her portfolio can be viewed at bethgreen.com.
About the Gallery
The Sandy Bennett Art Gallery at bergenPAC is dedicated to affording local artists of all ages an opportunity to exhibit their work and to enriching Northern New Jersey through fine art. Artists displaying their work in the gallery have the opportunity to expose their artwork to hundreds of theater patrons each month and to the general public Monday through Friday, 11:00 AM to 6:00 PM and Saturday 12:00 PM to 4:00 PM.
All art work on exhibit is for sale and a portion of the proceeds go to support bergenPAC.
Exhibits displayed in the Sandy Bennett Art Gallery are held to the highest professional standards. If you are interested in exhibiting in the Sandy Bennett Art Gallery please email [email protected].
For purchasing inquiries please contact Helene, at [email protected] or 201-816-8160, ext. 18.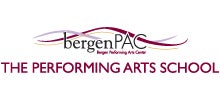 The Performing Arts School provides arts education to students age 3 months to 21 years throughout Northern New Jersey. With classes in all types of performing arts, outreach programs throughout the state, and programming for children with special needs, every donation helps create more opportunities for new artists.