Sandy Bennett Art Gallery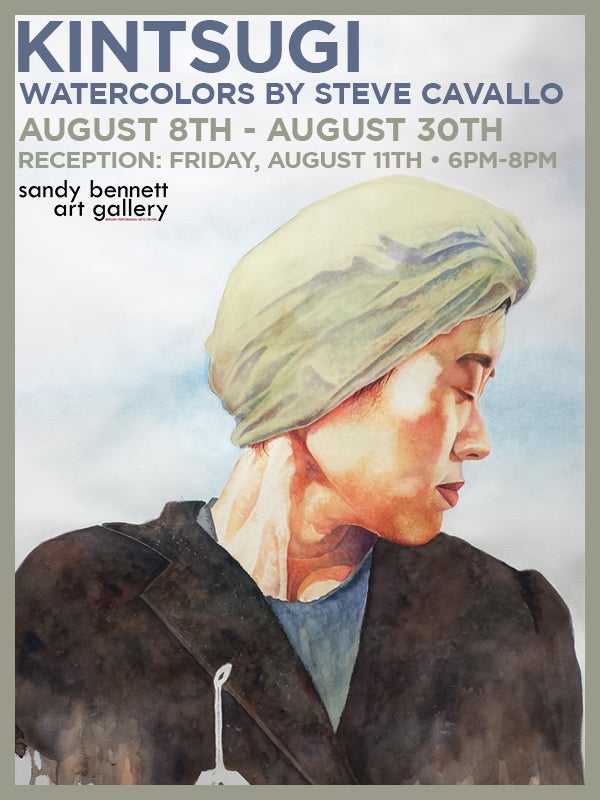 About the Exhibit
Exhibit Dates: August 8th – August 30th
Reception: Friday, August 11th • 6PM-8PM
Location: Sandy Bennett Art Gallery
Kintsugi – Watercolors by Steve Cavallo: Watercolorist Steve Cavallo will display a new series of paintings in the Sandy Bennett Art Gallery at bergenPAC from Aug. 8 through Aug. 30 in remembrance of those who lived through (and also some who died in) World War II. There will be a special Artist Reception on Aug. 11 from 6 to 8 p.m.
Commemorating the 75th anniversary of WWII, Cavallo put together a series of 51-inch watercolors of portraits of veterans, Holocaust survivors, Korean Comfort Women, internment camp survivors and some who were children and lived through the war in Europe and Asia.
The title of the exhibit is Kintsugi ("golden joinery"), which is the Japanese art of repairing broken pottery with powder mixed with gold. As a philosophy, it treats breakage and repair as part of the history of an object, rather than something to disguise.
Among the portraits are Il Chil Kang and Yi Ok Son, two women who were abducted while still in their teens by the Japanese Military and forced into sexual slavery, and Saburo Sasaki and his wife Ann, who spent 1942-1945 in Manzanar Relocation Camp, a concentration camp in Independence, Cal., which has now become Manzanar Historic Site. Like many of the Japanese Americans interned in prison camps, Saburo and Ann were born in the States.
Cavallo also has portraits and testimonies of Holocaust survivors and a lone portrait of Henry Noble, a friend of his mother's before the war. All that remains of Henry are postcards and letters sent to Vivian Cavallo, the artist's mother, as Noble died in 1945 in Okinawa, Japan when he was 19.
Each portrait is accompanied by a quote from the person in the painting summing up the war years.
Cavallo graduated from New York's School of Visual Arts, where he now teaches figure drawing. He designed the first Comfort Women memorial in 2010 which is in Palisades Park, N.J. Cavallo is now exhibiting a series of similar portraits at the Manzanar Historic Site in California in a solo show titled "Looking Back, Seeing Ahead" where he has been Artist in Residence since November, 2016.
His work can be seen a stevecavallo.com.
About the Gallery
The Sandy Bennett Art Gallery at bergenPAC is dedicated to affording local artists of all ages an opportunity to exhibit their work and to enriching Northern New Jersey through fine art. Artists displaying their work in the gallery have the opportunity to expose their artwork to hundreds of theater patrons each month and to the general public Monday through Friday, 11:00 AM to 4:00 PM and Saturday 12:00 PM to 4:00 PM.
All art work on exhibit is for sale and a portion of the proceeds go to support bergenPAC.
Exhibits displayed in the Sandy Bennett Art Gallery are held to the highest professional standards. If you are interested in exhibiting in the Sandy Bennett Art Gallery please email [email protected].
For purchasing inquiries please contact Gallery Curator, Kelly Craig, at [email protected] or 201-816-8160, ext. 48.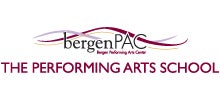 The Performing Arts School provides arts education to students age 3 months to 21 years throughout Northern New Jersey. With classes in all types of performing arts, outreach programs throughout the state, and programming for children with special needs, every donation helps create more opportunities for new artists.