Sandy Bennett Art Gallery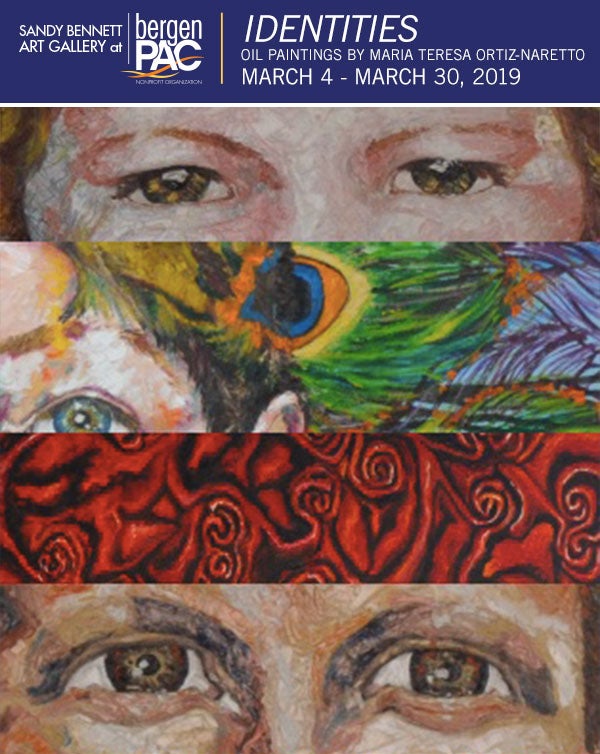 About the Exhibit
Identities
Oil Paintings by Maria Teresa Ortiz-Naretto
Exhibit Dates: March 4 - March 30, 2019
Reception: Wednesday, March 6 • 6PM-8PM
Location: Sandy Bennett Art Gallery
Hackensack resident Maria Teresa Ortiz-Naretto will display her oil paintings in the Sandy Bennett Art Gallery during March with a reception on Wednesday, March 6 from 6-8 p.m.
This exhibition showcases two series, Infancy and Women, which condense the artist's quest for finding the answer to "what am I?" That search begins with the depiction of flat and deep spatial elements. Almost with capricious amusement, deepness and flatness render tribute to an idealized childhood. The care for detailed backgrounds describes traits of the portrayers rather than genuine scenes. Vivid colors give a joyful atmosphere that intents to express a timeless self.
Maria Teresa Ortiz-Naretto was born in Rancagua, Chile and has lived in three countries that shaped her multicultural identity. Having spent long summers in her native country, Chile remains in her memory as a place of joy. She received the core of her education in Argentina, where she earned a BA in art history and studied drawing and painting. Later, in the United States, she earned a BA in philosophy from Rutgers University.
Ortiz-Naretto challenges her love for art, art history, and aesthetics in her recent production of oil paintings.
A portion of the proceeds from sales of the artwork support bergenPAC's nonprofit mission.
Upcoming Shows
2019
April: James Austin Murray, curator; A Short Survey of Contemporary Abstraction
May: Youth Consultation Services Award Show
June: Ralph McDaniels
July-August: Teaneck Camera Club
September: Eugene Lagana
November: Leslie Adler
December: Jeremy Lebled
About the Gallery
The Sandy Bennett Art Gallery at The Bergen Performing Arts Center is dedicated to exhibiting the work of artists of all ages and backgrounds and enriching the community through the fine arts. It is funded through the support of patrons. Many exhibited pieces are for sale and 30% of the proceeds go to further the mission of bergenPAC and the gallery.
Gallery Hours:
Monday-Friday: 11am-6pm
Saturday: 12pm-4pm
Exhibits displayed in the Sandy Bennett Art Gallery are held to the highest professional standards. If you are interested in exhibiting in the Sandy Bennett Art Gallery please email [email protected].
For purchasing inquiries please contact Helene, at [email protected] or 201-816-8160, ext. 18.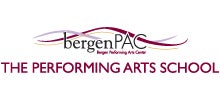 The Performing Arts School provides arts education to students age 3 months to 21 years throughout Northern New Jersey. With classes in all types of performing arts, outreach programs throughout the state, and programming for children with special needs, every donation helps create more opportunities for new artists.