Sandy Bennett Art Gallery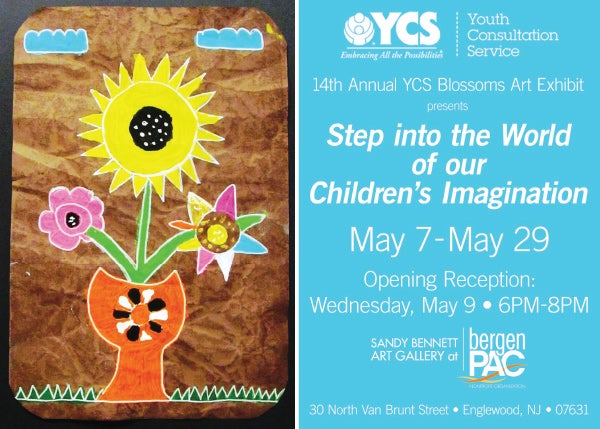 About the Exhibit
Exhibit Dates: May 7 - May 29
Reception: Wednesday, May 9 • 6pm-8pm
Location: Sandy Bennett Art Gallery
Step Into the World of Our Children's Imagination: Flowers are not the only things blossoming spring when the YCS Blossoms Art Exhibit returns to the Sandy Bennet Art Gallery in bergenPAC with "Step into the World of our Children's Imagination." This is the 14th annual exhibition, and there will be a special reception on Wednesday, May 9 from 6 to 8 p.m.
"Step into the World of our Children's Imagination" features pastel drawings, clay sculptures, paintings, collages, mosaics, tapestry weavings and relief prints from the students of YCS, a non-profit agency serving approximately 6,500 families in an array of residential, community-based and educational programs. Camille Conte, an award-winning radio broadcaster and motivational speaker, will host the reception, which will include a chorus, poetry readings and a violin performance. Conte will present awards to the nominees and winners. Light refreshments will be served.
Upcoming Shows
June: Chuck Stewart – Music in Plain Sight
July: One River School
August-September: Bergen Museum – Knapp Signature Panel Exhibit
October: Debi Jackson
November-December: Jeremy Lebled
About the Gallery
The Sandy Bennett Art Gallery at The Bergen Performing Arts Center is dedicated to exhibiting the work of artists of all ages and backgrounds and enriching the community through the fine arts. It is funded through the support of patrons. Many exhibited pieces are for sale and 30% of the proceeds go to further the mission of bergenPAC and the gallery.
Gallery Hours:
Monday-Friday: 11am-6pm
Saturday: 12pm-4pm
Exhibits displayed in the Sandy Bennett Art Gallery are held to the highest professional standards. If you are interested in exhibiting in the Sandy Bennett Art Gallery please email [email protected].
For purchasing inquiries please contact Helene, at [email protected] or 201-816-8160, ext. 18.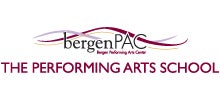 The Performing Arts School provides arts education to students age 3 months to 21 years throughout Northern New Jersey. With classes in all types of performing arts, outreach programs throughout the state, and programming for children with special needs, every donation helps create more opportunities for new artists.